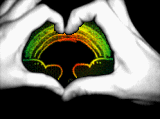 Haha. Tajuk entri kali ini bengong sikit kan? Hush, rase nak bagi penampar je! Hehe.
Hurm, hari ni sekolah lalala. Replace school. *Sekolah Ganti. Kahkahkah. Kalau cikgu Lilly baca? Im sorry teacher! Haha. Sure I'll fail for my English! Haha. Back to de story! Hari ni sekola. Sekola ganti.Waa,habis tinggal
Pocoyo, Woody Woodpecker, Kim Possible, Secret Saturday, Detective Conan, Penguins of Madagascar, Voltron, Disney Little Einstein, Hagemaru, Fukuchan, Naruto, One piece, Maruko chan, Muscle man, Geng bas sekolah, Hikayat Putera Shazlan, Ben 10, Cat dog, Spongebob, Upin dan ipin, Jimmy neutron, Danny phantom, Kid vs kat, X men, El tigre...to be continued.
R
ugi betul tak dapat tengok! xD
Hehe, oke sekolah tadi, Best atau tidak? Bole la. Rase aman,nyaman dan mutakhir.(Bengong3x) Tak ramai orang datang, ye la ramai yang
ponteng.
xD Teringin nak ponteng. Hehe.
Oke laa, blaja bio tadi =.= hurm, great, not bad laa.Then pj,main badminton, sakit tangan huhu. Blaja BI,zZzZzZ..Rehat, sambung lepas tu, agama, best. Math mode,blur (2 minggu ditinggalkan), Add math, "nak balik, nak balik dah!" K laa Papai, nak gi baca buku,study! Hek! x)
Buku Bio?Physic?Chemis? xP