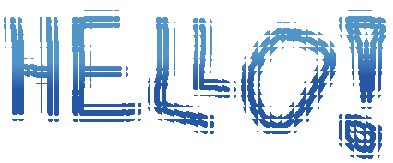 Tak tau nak membebel ape dah?

Haha.

Entah, speechless ke? Hurr, pikir2 Emilya, nak cakap ape ni? Hehe. dAh2 le tu. Berjanggut nunggunye! Wey, tadi kan pagi pagi aku dah

berbahas

dekat kelas. Tak percaya le tu! Hurh, Ye la, Sape la kite ni kan? (cheh,sentap pulak!shuh,main jauh2!) Haha. Betul la. Kite berbahas tadi pagi!(cakapbelitbelit) Alla, bahas ape je. Apa orang kata?

Saja suke suki

?

Haa, tak kurang tak lebih macam tu lah!
Haha, kelakar pun ade meh,
parkinson

jugak la aku kejap tadi!
Arh

,

Sangat obvious kot! :P
Ɯнαт тнɛ ғяσɢ!
Petang pulak,
majlis anugerah
. wow, so many people huh! Ambek hadiah, terus belah! (
very2thekejam!
) :D No lah, im not that bad oke! That wonderful majlis, berlangsung selama kira2 selepas ditambah, ditolak, didarab dan dibahagi, adalah dalam
3 jam.
Itu pun dah cukup untuk membuatkan my vontot sangat2 panas! I Got
Rm15
!(banggagile!) weee, nak buad ape dengan these money?
Belanja orang
? Oke,ini sangat2 dibangkang oleh
Saya
sendiri
! Kehkeh, bukan ape, aku hanya pikir kalau nak beli
pizaa at the hut
pun, belum tentu lagi bole lepas oke!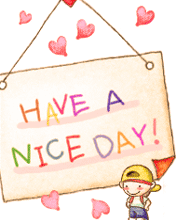 Love,
Miss Emiylia